Environmental, Social, and Governance Consulting Services
For many companies, the term ESG may be relatively new but growing in popularity with organizational leadership teams. ESG stands for Environmental, Social, and Governance, and investors are increasingly applying these non-financial factors as part of their analysis process to identify material risk and growth opportunities. If this hasn't impacted your company yet, it's about to.
2020 and 2021 were historic years for global regulation related to sustainability disclosure. In the U.S., the Securities and Exchange Commission is placing a large emphasis on climate change, human capital, board diversity, cybersecurity risk, and ESG funds as key issues for policies and rulemaking. And, as we all know, the global pandemic has brought to light the importance of employees, their experience with a company, and their overall wellbeing.
Due to all of this, the organizations, stakeholders, and investors you work with will begin inquiring (if they haven't already) more and more frequently about what your organization is doing in regard to responsible business practices, how you treat your employees and vendors, your dedication to sustainability initiatives, and other activities that fall under the ESG umbrella. It's essential to be able to talk with them about it and share your progress and results.
Let's take a look at the different areas of ESG to help your company get ahead of legislation and meet your investors and clients' needs.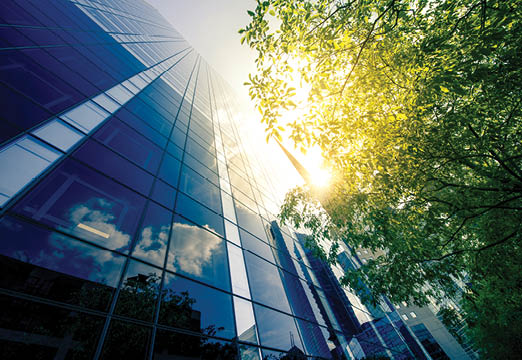 Environmental Criteria
Environmental (E) criteria considers how a company performs as a steward of nature. Environmental criteria may include a company's energy use, waste, water usage, pollution, natural resource conservation, treatment of animals, etc.
Social Criteria
Social (S) criteria examines how a company manages relationships with employees, suppliers, customers, and the communities where it operates.
Areas it looks at include but are not limited to:
Labor
Diversity, equity, and inclusion policies
Employee health, safety, and wellbeing
Pay equity
Ethical supply chains
Data integrity and cyber security
Human rights
Working conditions
Governance
Governance (G) deals with a company's leadership, executive pay, audits, internal controls, and shareholder rights. It also examines diversity of board members, political contributions, internal corruption, lobbying, etc.
Partner with ESG Experts!
While ESG is still evolving and quite dynamic, the good news is that many companies, like yours, are already excelling with certain components of ESG.
Holmes Murphy and ethOs, a wholly owned subsidiary of Holmes Murphy, use a 7-step process to highlight what you are doing, help you expand effort, show opportunities or challenges, and develop an enterprise strategy that aligns with United Nations Sustainable Development Goals (UN SDGs).
EthOs has a team of experts with more than 30 years of ESG experience who can help you prepare for and align with future ESG regulations, and support your strategies for stakeholders, suppliers, communities, and the investors you work with. This team will also help you learn how to leverage ESG as part of your purpose, people, culture, brand, and overall value proposition.
Let's get started; reach out today! Not quite ready to take the jump? Learn more about our risk solutions from our thought leaders on our blog!