Healthy Insurance Pool – Colorado
HEALTHY INSURANCE POOL FOR COLORADO EMPLOYERS
The Healthy Insurance Pool is a progressive proprietary solution proven to lower healthcare costs year after year, reducing health insurance complexity while helping members improve their health. For employers who value influencing the health of their population, our unique combination of consulting process, health management strategy, and integrated solutions allow for immediate, ongoing, and sustainable healthcare expense savings and stability.
Our approach combines comprehensive below-market-price health insurance with population health improvement and support resources that are tailored to fit the needs of your company, your people, your budget, and your organizational philosophy. Simply put, you will improve health, reduce cost, and continue to deliver results year after year.
INTERESTED IN A HEALTHIER POOL?
LET'S TALK RESULTS
The Milliman Medical Index (MMI) is an actuarial analysis of employer-sponsored healthcare benefits. The 2018 MMI reported a 21.3% increase in national healthcare claim trend since 2014 (See report). In that same period of time, the Healthy Insurance Pool employers' per-member claims cost decreased 10%. That's a 31.3% difference!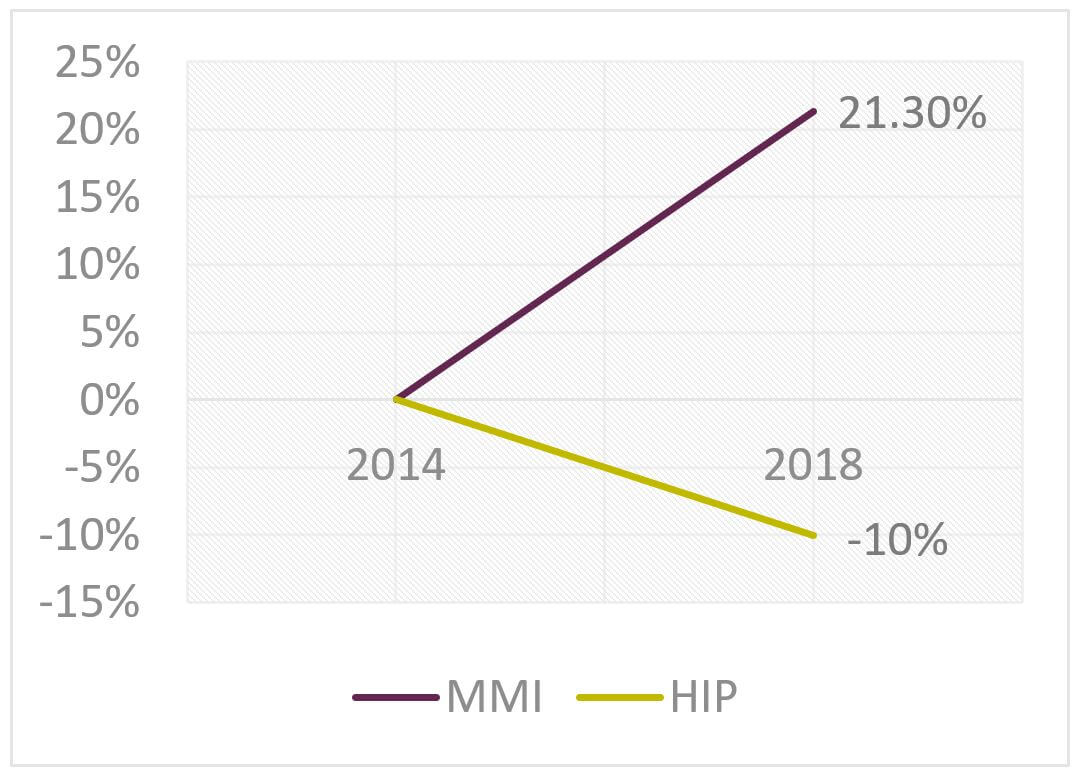 TIME, MONEY, LIVES
HIP strikes at the core of what we do. We save TIME, MONEY, and LIVES. We save employers' TIME by reducing the complexity of healthcare. You save MONEY, because nobody wants to pay more for healthcare, and most importantly we save LIVES by measurably improving health. We're finding cancer sooner, preventing heart attacks, and avoiding diabetes in employee populations.
If you're a Colorado employer with over 50 full-time employees, and you're interested in reducing healthcare cost while improving the health of your employees – we make it easy to find out if HIP is right for your company. Let's start the conversation and put you on the path to a healthier tomorrow!