Webinar: Tips From An Attorney – Setting Up A Cyber Incident Response Plan
Event Schedule
DATE: Wednesday, January 24, 2018

TIME: 10:00-10:20 a.m. CT

PRESENTER: Kyle Hougham, Attorney & Advisor – Claims, Legal & Compliance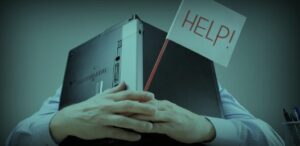 Does your company use technology?  If so, you're at risk for a cyber breach. In fact, no business – in any industry – is immune to an attack.
Your business can't predict when a breach will happen, but you can control how fast and intelligently you respond to a cyber breach.
Join our in-house attorney, Kyle Hougham, for a 20-minute webinar on how to prepare a tailored Cyber Incident Response Plan for your business.
Attendees will walk away with a structured Cyber Incident Response Plan template and tips on how to save your business time and money after a cyber breach.
Don't miss this webinar…sign up today by clicking here!