Webcast: Go Here, Not There — Pros & Cons of Limiting Doctor Choice
Event Schedule
WEBCAST
You can attend the webcast from any computer or mobile device!

November 2, 2017
2:00-2:30 p.m. CT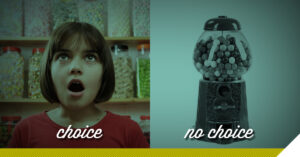 Limited choice doesn't sound great to most Americans. We like choices where we shop, where we eat, and where we get our medical care. But when it comes to healthcare, businesses are scrambling to keep costs under control. You may have heard of one cost-savings approach called a High Performance, High Efficiency, or Narrow Network. Whatever the name, you can probably guess what it means – a health plan that limits employees' choice of doctors. You may be thinking, "How am I going to tell employees to 'go here, not there'?" And what happens when their doctor is no longer on the plan?
Sounds like a pretty bad option, right? It definitely can be. A poorly implemented Narrow Network will make everyone miserable without saving much money. But a well-implemented Narrow Network just might be the best of both worlds. Join Holmes Murphy's very own Margaret Hare, VP – Strategic Business Services, and Jim Holder, Vice President, at 2:00 p.m. CT, Thursday, November 2, 2017, for a candid talk on Narrow Networks, and whether they can work for your business.
Register today by clicking here!