The Future of Healthcare Symposium — Cedar Rapids
Elmcrest Country Club; 1 Zach Johnson Dr NE; Cedar Rapids, IA 52402
Event Schedule
7:15 a.m. - Noon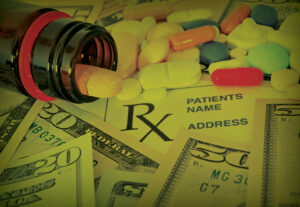 If you're looking to hear the latest on discussion points in the healthcare industry to include increasing prescription costs; the opioid epidemic; CVS and Express Scripts acquisitions; and the Amazon, Berkshire and JP Morgan consortium, look no further than our upcoming seminar in Cedar Rapids.
On May 17, Holmes Murphy experts Stephanie Leuck, Nataliya Boychenko, Sara Bradshaw, and Gail Steffen will be hosting a seminar at the Elmcrest Country Club. Sessions include:
Healthcare Reform:  Past, Present, and the Future — During the session, we will review the state of healthcare in the United States and the future outlook for ACA changes. We will look at the history of the private payer system and contrast that to the social systems in other countries. We will discuss some of the issues employers are facing and also some of the solutions that have been discussed or are being considered in legislation. The last portion of the presentation will focus on the most recent changes in compliance and what employers should be aware of.
Trends in Employee Benefits — During the session, we will review trends in the employee benefits as employers are reacting to the Affordable Care Act legislation, increasing medical trends, new specialty medications, opioid epidemic, etc.  We will look at the strategies employers are taking to address the increasing cost and the development of the disease within their population. We will discuss various upcoming funding trends as a way to control cost, such as Employee Benefit Captives, minimum funding, and the differences between self-funding strategies. We will also look at wellness trends and what actually is working for the employers as solutions to change behaviors within their populations.
Millennials, Technology, and Future Outlook of Business Adaptation — During the session, we will discuss the various generation groups, their characteristics, and behavior patterns. We will talk about the business workforce transition and what should be kept in mind. We will also discuss the likes and preferences of all the generation groups and the best ways of getting each generation to have a meaningful career and fulfilling work environment using technology and space adaptation.
Don't miss your opportunity to hear from the experts. Register to attend today by clicking here!
Please Note: A light breakfast and a boxed lunch will be served. There will be prizes and contests throughout the morning!