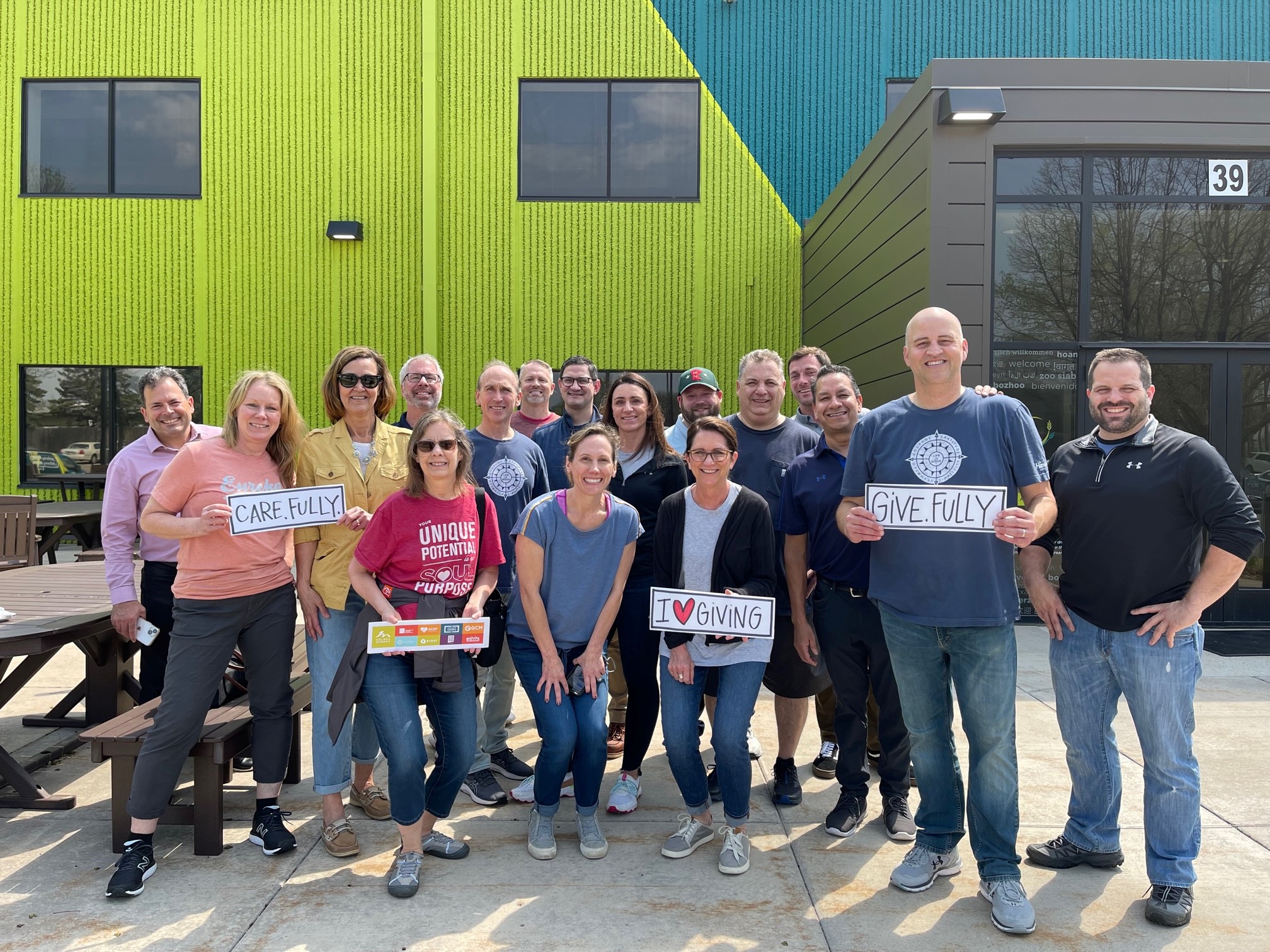 Corporate Culture
Cheers to 90 Years and to Those Who've Supported Us Every Step of the Way
Holmes Murphy had the pleasure of celebrating our 90th year in business this year. Achieving 90 years is not something many independent insurance brokers are able to achieve. Throughout the past several years, numerous independent brokers have sold their companies, while Holmes Murphy has stayed keenly focused on the foundation core that Max Holmes and Ray Murphy laid out, allowing us to remain independent.
Our independent ownership by nearly 200 of our employee owners allows us to stay fiercely focused on you — our clients. We truly do Care.Fully. in our approach to help you achieve results. Our independence allows for us to be quick and nimble and empower our teammates to make the best decisions for you. You might even say we're a little obsessed with creating a unique client experience. After all, our purpose statement says it all, "Caring for your unique potential is our soul purpose!"
In my nearly 20 years at Holmes Murphy, one thing remains unchanged, everyday our teammates come to work committed to grow and protect everything you have worked so hard for. We are dedicated to creating business relationships of the highest standard and passionate about laying the foundation for a lasting partnership.
As we wrap up 2022 and look ahead to 2023, I want to express my gratitude to not only you, our clients, but also to our employees, business partners, and our communities for helping us achieve this 90-year milestone. We truly couldn't do this without you.
We look forward to continued, purpose-driven success to help propel those closest to us forward. Cheers to rounding out 2022 and to a happy, healthy, and successful 2023!
Published on: 12.08.22