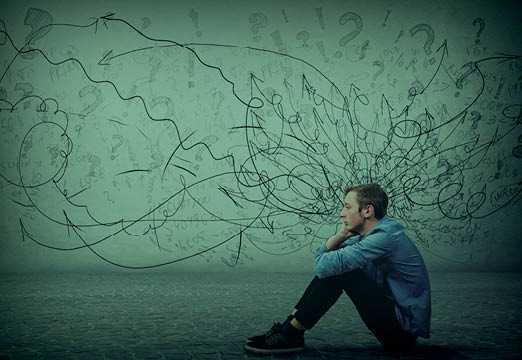 Construction
Breaking the Mental Health Stigma
With May being Mental Health Awareness month, now seems like a fitting time to talk about mental and emotional health and wellbeing in the workplace!
Mental health and wellbeing haven't traditionally been something we've talked about much in the workplace…even among friends. Moreover, a majority of Americans were taught growing up that mental health is a personal topic. For many families, mental health wasn't even discussed in the privacy of the home. In fact, in some families, the topic was completely discouraged and avoided. If you talked about it, you may have been scolded or even shunned. This stigma left a lot of people feeling ashamed and suffering in silence.
What Is Mental Health Stigma Anyway?
Stigma is looking down on someone or thinking someone is less worthy because of a characteristic or a condition that another person has. It keeps us from truly understanding another person and from walking in another person's shoes. Sometimes, there is a stigma because of a lack of understanding or from not knowing about differences. So, stigma comes from a fear of the unknown.
Mental wellbeing is even more important since the COVID-19 pandemic. Before the outbreak, more than 60 percent of Americans experienced stress, anxiety, depression, or loneliness. There are more people who have some sort of mental health-related challenge than don't, which means mental health is normal and part of life and should be stigma-free.
How Can We Reduce the Stigma Surrounding Mental Health and Wellbeing?
The good news is that as we talk about mental health and wellbeing, we can reduce the stigma.
Incorporating mental health into your company's safety, health, and wellness culture and programs is becoming standard in many industries, to include the construction industry. Your company can reduce the stigma and help employees by addressing mental wellbeing during new hire orientations, group safety meetings, weekly toolbox talks, or daily safety huddles.
We all need to work at making our workplaces and jobsites stigma-free. When we stamp out stigma, people feel they're in a safe place…which will help them be safer and more productive on the job site. They'll be more likely to seek help. And, when people seek help, it can be the first step to a better quality of life for everyone.
With May being Mental Health Awareness month, we have some recommendations for you:
Provide the contact information for your company's Employee Assistance Program (EAP) with all employees.
Share CSDZ's Mental Wellbeing Resources for Employers
Share the video resources from our Joyages team with your staff and crew to provide a positive message focused on wellbeing.
Hold a Toolbox Talk (following CDC physical distancing guidelines) on Mental Wellbeing from the options available on our CSDZ COVID-19 Resource Center.
Visit the website of the Construction Industry Alliance for Suicide Prevention. Check out their downloadable posters for your workplace.
You can also reach out to our teams at Holmes Murphy or CSDZ any time!
Published on: 04.30.20