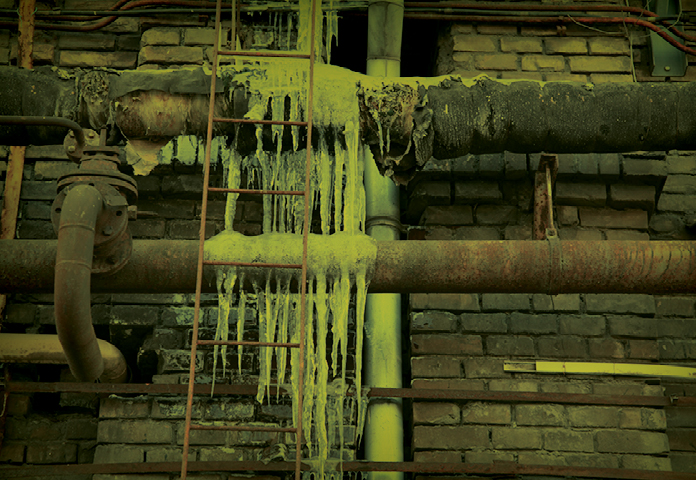 Property Casualty
Winter Weather Woes
Within the last month, a majority of the country has felt the wrath of Mother Nature's winter in some shape or form. From below zero temps and mountains of snow to slippery roads and some cities experiencing snow for the first time in years, this January has been a bit of a mess. The thing is…we're nowhere near out of the woods yet. Anyone who lives in the Midwest will tell you snow and frigid temps aren't unheard of in Spring months…to include April.
With that said, if you're a homeowner, you'll want to be sure you're prepared the next time your local meteorologist calls for snow or sub-zero temps. To help, I've compiled some recommendations to equip your property. 
Thermostat — Maintain a warm temperature in your home and be sure to leave the heat at a minimum of 63 degrees while you're away. Additionally, smart thermostats, like Nest, allow you to manage the temperature of your home remotely and alert you to a drastic temperature change.
Air circulation — Allow for air circulation by leaving interior doors, cabinets, and vanities open to allow heat to reach all areas of the home.
Developing problems — Be attentive to developing problems. If water flow has stopped or is limited in your home, expect at least one frozen pipe. Call a licensed plumber to inspect your home.
While away — Claims data has shown that people who were away from their home for an extended period of time experienced more than 4X the amount of damage from burst pipes than someone who was home. To help, install a leak detection and emergency water shut-off system to limit the damage caused to your home while you're away. These devices (such as the Leak Defense System) detect abnormalities in your pipes' water flow and automatically shut off your water supply in such an event.
Uninsulated pipes in the attic — When pipes burst in an attic, water spreads to the floors below. This can damage the entire home if left unattended. To help, properly insulate pipes in your attic and other unheated areas of your home to prevent them from freezing.
Inspection of pipes — Schedule an inspection to determine if your pipes are at risk. If you plan to build a new home in the future, we recommend installing pipes close to heated areas.
Snow accumulation and temperature fluctuation. Constant fluctuation between freezing and warming temperatures, along with the accumulation of snow on roofs, greatly increases the chances that an ice dam will develop. After a considerable snowfall, hire a professional to rake the excess snow off your roof and remove ice dams.
 And, while it's a little late for this now, a couple of things to keep in mind for next year, prior to winter's arrival: 
Winterize your swimming pool and irrigation system — If outdoor systems are connected to a faucet that leads to your indoor piping, the outdoor systems can freeze, causing pressure on indoor pipes which can potentially burst.
Upgrade your outdoor faucets — Replace your outdoor faucets with frost-free ones. This will prevent the faucet tube from bursting if you leave your hose attached in freezing conditions.
This is certainly not an all-inclusive list. If you have any questions or need any further suggestions, please don't hesitate to reach out to me.
Published on: 01.22.18