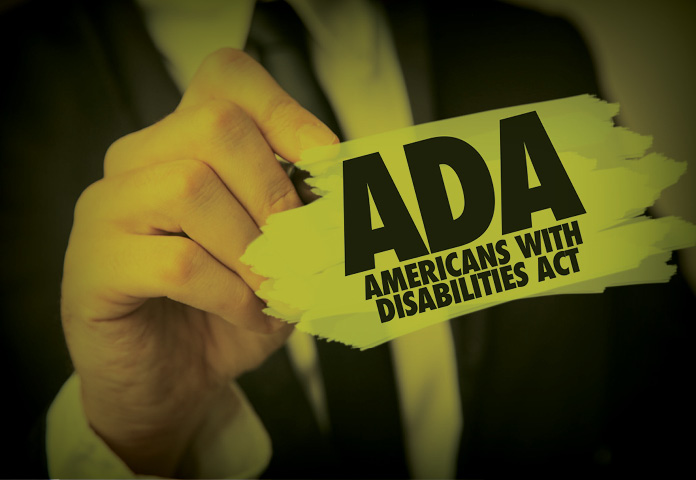 Property Casualty
Beyond Reason…Or Is It?
No matter how "unreasonable" some accommodation requests may seem, the Americans with Disabilities Act (ADA) requires you to consider them as reasonable accommodations. I recently read an article titled: "Dear Littler: Do I Really Have to Let an Employee Bring an "Emotional Support Pig" to Work?". The workplace has changed significantly, especially in the last couple of decades. Even with the new administration's apparent employer-friendly posturing, there are exposures your company faces that you must address.
You may have noticed more service animals with their patrons in the workplace, airports, restaurants, sporting events, and other public places. Titles I and III of the ADA address employment relationships and public accommodations, respectively. These laws must be considered when engaging employees in the interactive process of determining reasonable accommodations.
Let's look at some stats.
The number of disability discrimination charges reported by the Equal Employment Opportunity Commission (EEOC) has steadily risen year over year. In 2000, there were 15,864 disability discrimination charges, which was 19.9 percent of total EEOC charges. For 2016, the number of disability discrimination charges rose to 28,073, which was 30.7 percent of total EEOC charges. We believe these charges, as well as other employment-related charges, will continue to rise over time and this exposure isn't going away.
Now, let's look at cost.
A study conducted by the Job Accommodation Network (JAN), a service of the U.S. Department of Labor's (DOL's) Office of Disability Employment Policy (ODEP), showed that a high percentage (59 percent to be exact) of accommodations cost absolutely nothing to make, while the rest typically cost only $500. Given the cost to potentially defend lawsuits for these matters, it's important to handle the matter appropriately. Companies spend millions of dollars defending disability discrimination lawsuits every year. Even if you prevail in defending your case in court, you will have been burdened by spending significant amounts of time and money to defend yourself. The handling of employment law matters, like disability discrimination, is critical to the success of organizations. Companies risk deflated employee morale, losing valuable employees, and negative public perception of how the situation was handled.
So what should you do?
Make sure you're protected! Holmes Murphy has a dedicated specialization in placing Employment Practices Liability insurance, which can help protect your organization from costly litigation involving disability discrimination. Our professionals are well trained in tailoring coverages to meet the unique exposures of your organization. We'll handle the details of your executive risk insurance program so you can focus on running your business and taking care of your valued employees. AND, if you're ever asked the question about bringing an emotional support pig to work, you'll know how to handle!
Published on: 07.27.17