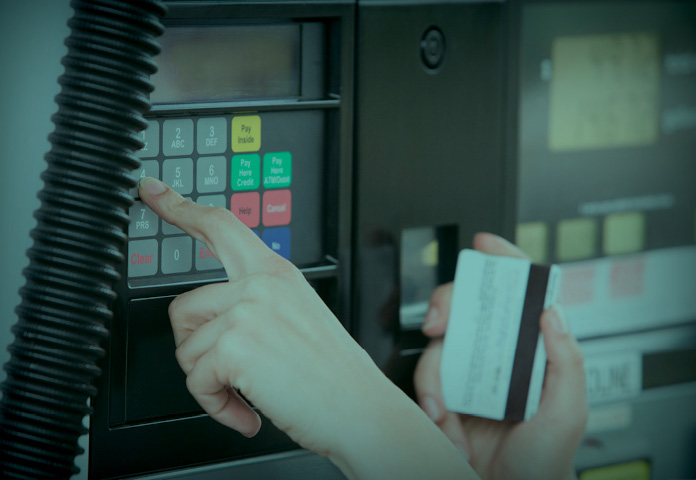 Property Casualty
Thievery at the Pump: Are You Protected?
You hear or see it in the news all the time: "Hackers steal customer payment card data" or "Police warn of credit card skimmers." The headline may differ from case to case, but the details always involve fraudsters using certain techniques to capture card information. It's scary, and it can happen anywhere…with convenience stores and petroleum companies certainly not immune to the issue.
If you own or work for a convenience store and/or petroleum company, you likely know you're a primary target for skimmers. These types of stores are often faced with cybersecurity and data breach threats during the natural course of their daily operations. From point-of-sale (POS) intrusions — whether a customer pays at the pump or at the register in the store — customer credit card data and personal information can be stolen by even the most complex and secure technology systems. Dangers of cyber threats and data breaches aren't just limited to POS systems, either. ATMs, company websites, email correspondence, and internal data storage sites are increasingly targeted by Internet hackers. This puts your customer and employee records, receipts, tax information, and other intellectual property at risk.
Here's another scary fact — business owners are responsible for any personally identifiable and personal health information that's stolen or mistakenly released and are often in the spotlight when a data breach occurs. Not only can damages cost millions of dollars, but the damage to the business' reputation may take years of recovery.
So, what can you do? Well, like other areas of risk in your business, take inventory of what you have and develop a plan for how to manage. If you aren't sure where to start, you may want to take our Holmes Murphy Information Security Self Assessment. It doesn't cost a thing to take, but could save you a ton in the long run.
Additionally, you can talk to us! Our Convenience Store and Petroleum team offers upfront planning advice and the resources to protect your assets and reputation should a data breach occur. We can help by providing:
A breach/incident response plan, tailored to your company's needs.
The personalized and anonymous self-risk assessment tool to identify potential risk exposures (mentioned and linked above).
Coverage for direct and indirect costs resulting from stolen or mistakenly released customer, employee, or business data.
Access to specialized loss control and convenience store and petroleum insurance experts.
Loss is never "convenient," so don't cross your fingers and hope nothing happens. Let us help you "Think Ahead" to avoid future loss!
Published on: 04.10.17