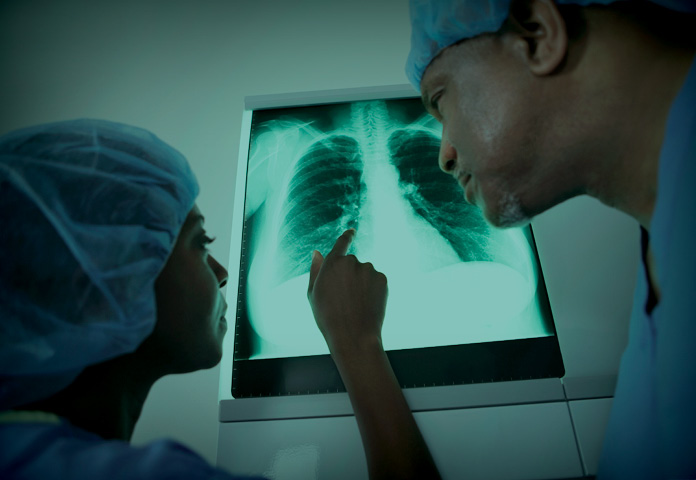 Property Casualty
The Feud in the Medical Industry
I'm guessing by my blog title, you're going to assume I'll be addressing the Affordable Care Act (ACA), the recent election, and what may be on the horizon for the healthcare industry…am I right? While that's a hot discussion, there's actually a feud going on you may not be aware of, and it's one that has some very high stakes — especially if you work in the healthcare industry or have a tendency to find yourself at a medical clinic often.
Ever heard of the NCCPA or the AAPA? They stand for the National Commission on Certification of Physician Assistants and American Academy of Physician Assistants, respectively…and boy are they ever at odds right now. It all boils down to physician assistant (PA) recertification and Continuing Medical Education (CME) hours, and how often PAs should be required to do these…and to what extent.
Background on PAs
PAs are healthcare professionals who practice medicine as a part of a healthcare team with collaborating physicians and other providers. PAs are nationally certified and state licensed to practice medicine — a certified PA may use "C" at the end of his/her credentials. PAs are trained using the medical model and complete these qualifications in less time than a traditional medical degree. Quick history lesson — the PA education model is based on the fast-track training of doctors during World War II.
Current Recertification Process
Currently, a graduate from an accredited PA program must pass the NCCPA-administered Physician Assistant National Certifying Exam (PANCE) before becoming a PA-C. This certification is required for licensure in all states. Additionally:
A PA must log 100 CME hours and re-register his/her certificate with the NCCPA every two years.
Every ten years (formerly six years), a PA must also recertify by successfully completing the Physician Assistant National Recertifying Exam (PANRE).
Currently, about 20 states have laws/regulations that require NCCPA certification for PA license renewal.
The Debate
I know, that previous section was full of a lot of details…but here's what you need to know. PAs are not happy by those recertification requirements, and the AAPA opposes re-testing because the association says there's no evidence that it improves patient outcomes or safety. There's actually been a 2-year-long, heated debate because of this. The end result? There won't be any changes. The NCCPA has announced that the PA recertification will remain essentially unchanged.
The AAPA is now examining the feasibility of starting a new recertifying organization.
What's Next?
The answer is this, "We don't know…yet." It seems as though the feud is just going to continue. Is it a money grab (the test costs each PA a $350 registration fee), egos, or PAs pushing back and not wanting to take a recertification test every 10 years and 100 CMEs every two years? While we don't know the rationale behind the debate, we do want to ensure all healthcare providers are properly trained and driven to keep current with the rapidly developing field of healthcare.
As for Holmes Murphy…what can we do to help you understand the industry happenings and current rules? We have a team dedicated to researching and analyzing how this affects our clients. Feel free to email or call us and let's have a talk. We want to help you in any way that we can!
Published on: 01.19.17